【まとめ】2024年開催第66回グラミー賞全ノミネートリスト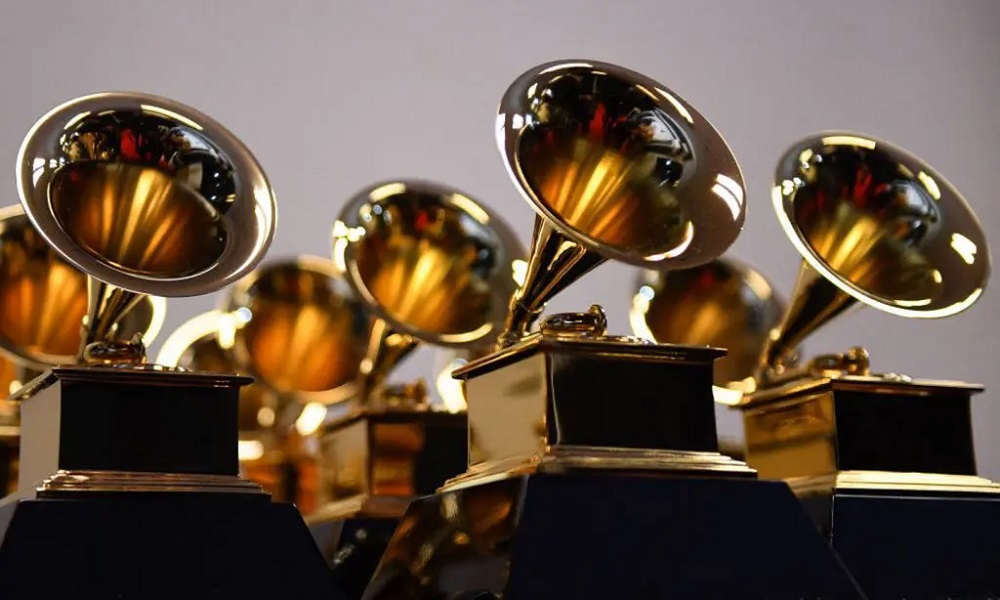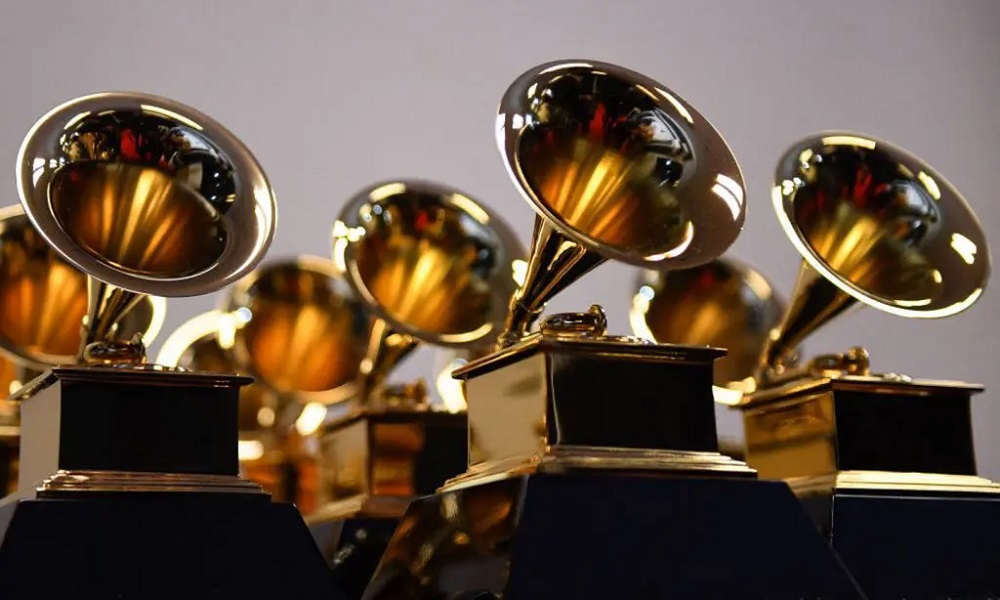 日本時間2024年2月5日に開催される第66回グラミー賞授賞式。アメリカ音楽業界最大のイベントの一つであるこのグラミー賞の全ノミネート候補を掲載。授賞式は日本ではWOWOWにて生中継されることが決定している。
グラミー賞は今年から主要部門が2部門増えて6部門に。増えたのはProducer Of The YearとSongwriter of the Yearの二つ。
また以下の3つの新部門も追加となっている。
Best African Music Performance
Best Alternative Jazz Album
Best Pop Dance Recording
*便宜上対象楽曲のアーティストと楽曲名を掲載。全リストは本国サイトをご覧下さい。
*ノミネート楽曲をまとめたプレイリストも公開中(Apple Music / Spotify)
---
【第66回グラミー賞全候補】
主要部門
1. Record Of The Year
Jon Batiste – Worship
boygenius – Not Strong Enough
Miley Cyrus – Flowers
Billie Eilish – What Was I Made For? [From The Motion Picture "Barbie"]
Victoria Monét – On My Mama
Olivia Rodrigo – Vampire
Taylor Swift – Anti-Hero
SZA – Kill Bill
2. Album Of The Year
Jon Batiste – World Music Radio
boygenius – the record
Miley Cyrus – Endless Summer Vacation
Lana Del Rey – Did You Know That There's A Tunnel Under Ocean Blvd
Janelle Monáe – The Age Of Pleasure
Olivia Rodrigo – GUTS
Taylor Swift – Midnights
SZA – SOS
3. Song Of The Year
Lana Del Rey – A&W
Taylor Swift – Anti-Hero
Jon Batiste – Butterfly
Dua Lipa – Dance The Night (From Barbie The Album)
Miley Cyrus – Flowers
SZA – Kill Bill
Olivia Rodrigo – Vampire
Billie Eilish – What Was I Made For? [From The Motion Picture "Barbie"]
4. Best New Artist
Gracie Abrams
Fred again..
Ice Spice
Jelly Roll
Coco Jones
Noah Kahan
Victoria Monét
The War And Treaty
5. Producer Of The Year, Non-Classical
Jack Antonoff
Dernst "D'Mile" Emile II
Hit-Boy
Metro Boomin
Daniel Nigro
6. Songwriter of the Year, Non-Classical
Edgar Barrera
Jessie Jo Dillon
Shane McAnally
Theron Thomas
Justin Tranter
Pop & Dance/Electronic Music
7. Best Pop Solo Performance
Miley Cyrus – Flowers
Doja Cat – Paint The Town Red
Billie Eilish – What Was I Made For? [From The Motion Picture "Barbie"]
Olivia Rodrigo – Vampire
Taylor Swift – Anti-Hero
8. Best Pop Duo/Group Performance
Miley Cyrus Featuring Brandi Carlile – Thousand Miles
Lana Del Rey Featuring Jon Batiste – Candy Necklace
Labrinth Featuring Billie Eilish – Never Felt So Alone
Taylor Swift Featuring Ice Spice – Karma
SZA Featuring Phoebe Bridgers – Ghost In The Machine
9. Best Pop Vocal Album
Kelly Clarkson – Chemistry
Miley Cyrus – Endless Summer Vacation
Olivia Rodrigo – GUTS
Ed Sheeran – – (Subtract)
Taylor Swift – Midnights
Dance/Electronic Music部門
10. Best Dance/Electronic Recording
Aphex Twin – Blackbox Life Recorder 21F
James Blake – Loading
Disclosure – Higher Than Ever Before
Romy & Fred again.. – Strong
Skrillex, Fred again.. & Flowdan – Rumble
11. Best Pop Dance Recording
David Guetta, Anne-Marie & Coi Leray – Baby Don't Hurt Me
Calvin Harris Featuring Ellie Goulding – Miracle
Kylie Minogue – Padam Padam
Bebe Rexha & David Guetta – One In A Million
Troye Sivan – Rush
12. Best Dance/Electronic Music Album
James Blake – Playing Robots Into Heaven
The Chemical Brothers – For That Beautiful Feeling
Fred again.. – Actual Life 3 (January 1 – September 9 2022)
Kx5 – Kx5
Skrillex – Quest For Fire
Rock, Metal & Alternative Music部門
13. Best Rock Performance
Arctic Monkeys – Sculptures Of Anything Goes
Black Pumas – More Than A Love Song
Boygenius – Not Strong Enough
Foo Fighters – Rescued
Metallica – Lux Æterna
14. Best Metal Performance
Disturbed – Bad Man
Ghost – Phantom Of The Opera
Metallica – 72 Seasons
Slipknot – Hive Mind
Spiritbox – Jaded
15. Best Rock Song
The Rolling Stones – Angry
Olivia Rodrigo – Ballad Of A Homeschooled Girl
Queens Of The Stone Age – Emotion Sickness
boygenius – Not Strong Enough
Foo Fighters – Rescued
16. Best Rock Album
Foo Fighters – But Here We Are
Greta Van Fleet – Starcatcher
Metallica – 72 Seasons
Paramore – This Is Why
Queens Of The Stone Age – In Times New Roman…
17. Best Alternative Music Performance

Alvvays – Belinda Says
Arctic Monkeys – Body Paint
boygenius – Cool About It
Lana Del Rey – A&W
Paramore- This Is Why
18. Best Alternative Music Album
Arctic Monkeys – The Car
boygenius – The Record
Lana Del Rey – Did You Know That There's A Tunnel Under Ocean Blvd
Gorillaz – Cracker Island
PJ Harvey – I Inside The Old Year Dying
R&B, Rap & Spoken Word Poetry部門
19. Best R&B Performance
Chris Brown – Summer Too Hot
Robert Glasper Featuring SiR & Alex Isley – Back To Love
Coco Jones – ICU
Victoria Monét – How Does It Make You Feel
SZA – Kill Bill
20. Best Traditional R&B Performance
Babyface Featuring Coco Jones – Simple
Kenyon Dixon – Lucky
Victoria Monét Featuring Earth, Wind & Fire & Hazel Monét – Hollywood
PJ Morton Featuring Susan Carol – Good Morning
SZA – Love Language
21. Best R&B Song
Halle – Angel
Robert Glasper Featuring SiR & Alex Isley – Back To Love
Coco Jones – ICU
Victoria Monét – On My Mama
SZA – Snooze
22. Best Progressive R&B Album
6LACK – Since I Have A Lover
Diddy – The Love Album: Off The Grid
Terrace Martin And James Fauntleroy – Nova
Janelle Monáe – The Age Of Pleasure
SZA – SOS
23. Best R&B Album
Babyface – Girls Night Out
Coco Jones – What I Didn't Tell You (Deluxe)
Emily King – Special Occasion
Victoria Monét – JAGUAR II
Summer Walker – CLEAR 2: SOFT LIFE EP
24. Best Rap Performance
Baby Keem Featuring Kendrick Lamar – The Hillbillies
Black Thought – Love Letter
Drake & 21 Savage – Rich Flex
Killer Mike Featuring André 3000, Future And Eryn Allen Kane – SCIENTISTS & ENGINEERS
Coi Leray – Players
25. Best Melodic Rap Performance

Burna Boy Featuring 21 Savage – Sittin' On Top Of The World
Doja Cat – Attention
Drake & 21 Savage – Spin Bout U
Lil Durk Featuring J. Cole – All My Life
SZA – Low
26. Best Rap Song
Doja Cat – Attention
Nicki Minaj & Ice Spice Featuring Aqua – Barbie World [From Barbie The Album]
Lil Uzi Vert – Just Wanna Rock
Drake & 21 Savage – Rich Flex
Killer Mike Featuring André 3000, Future And Eryn Allen Kane- SCIENTISTS & ENGINEERS
27. Best Rap Album
Drake & 21 Savage – Her Loss
Killer Mike – MICHAEL
Metro Boomin – HEROES & VILLIANS
Nas – King's Disease III
Travis Scott – UTOPIA
28. Best Spoken Word Poetry Album
Queen Sheba – A-You're Not Wrong B-They're Not Either: The Fukc-It Pill Revisited
Prentice Powell and Shawn William – For Your Consideration'24 -The Album
Kevin Powell – Grocery Shopping With My Mother
J. Ivy – The Light Inside
Aja Monet – When The Poems Do What They Do
Jazz, Traditional Pop, Contemporary Instrumental & Musical Theater部門
29. Best Jazz Performance
Jon Batiste – Movement 18′ (Heroes)
Lakecia Benjamin – Basquiat
Adam Blackstone Featuring The Baylor Project & Russell Ferranté – Vulnerable (Live)
Fred Hersch & Esperanza Spalding – But Not For Me
Samara Joy – Tight
30. Best Jazz Vocal Album
Patti Austin Featuring Gordon Goodwin's Big Phat Band – For Ella 2
Fred Hersch & Esperanza Spalding – Alive At The Village Vanguard
Gretchen Parlato & Lionel Loueke – Lean In
Cécile McLorin Salvant – Mélusine
Nicole Zuraitis – How Love Begins
31. Best Jazz Instrumental Album
Kenny Barron – The Source
Lakecia Benjamin – Phoenix
Adam Blackstone – Legacy: The Instrumental Jawn
Billy Childs – The Winds Of Change
Pat Metheny – Dream Box
32. Best Large Jazz Ensemble Album
ADDA Simfònica, Josep Vicent, Emilio Solla – The Chick Corea Symphony Tribute – Ritmo
Darcy James Argue's Secret Society – Dynamic Maximum Tension
The Count Basie Orchestra Directed By Scotty Barnhart – Basie Swings The Blues
Vince Mendoza & Metropole Orkest – Olympians
Mingus Big Band – The Charles Mingus Centennial Sessions
33. Best Latin Jazz Album
Eliane Elias – Quietude
Ivan Lins With The Tblisi Symphony Orchestra – My Heart Speaks
Bobby Sanabria Multiverse Big Band – Vox Humana
Luciana Souza & Trio Corrente – Cometa
Miguel Zenón & Luis Perdomo – El Arte Del Bolero Vol. 2
34. Best Alternative Jazz Album
Arooj Aftab, Vijay Iyer, Shahzad Ismaily – Love In Exile
Louis Cole – Quality Over Opinion
Kurt Elling, Charlie Hunter, SuperBlue – SuperBlue: The Iridescent Spree
Cory Henry – Live At The Piano
Meshell Ndegeocello – The Omnichord Real Book
35. Best Traditional Pop Vocal Album
Liz Callaway – To Steve With Love: Liz Callaway Celebrates Sondheim
Rickie Lee Jones – Pieces Of Treasure
Laufey – Bewitched
Pentatonix – Holidays Around The World
Bruce Springsteen – Only The Strong SurviveVarious Artists
Various Artists – Sondheim Unplugged (The NYC Sessions), Vol. 3
36. Best Contemporary Instrumental Album
Béla Fleck, Zakir Hussain, Edgar Meyer, Featuring Rakesh Chaurasia – As We Speak
House Of Waters – On Becoming
Bob James – Jazz Hands
Julian Lage – The Layers
Ben Wendel – All One
37. Best Musical Theater Album
Original Broadway Cast – Kimberly Akimbo
2023 Broadway Cast – Parade
Original Broadway Cast – Shucked
Original Broadway Cast – Some Like It Hot
2023 Broadway Cast – Sweeney Todd: The Demon Barber Of Fleet Street
Country & American Roots Music部門
38. Best Country Solo Performance
Tyler Childers – In Your Love
Brandy Clark – Buried
Luke Combs – Fast Car
Dolly Parton – The Last Thing On My Mind
Chris Stapleton – White Horse
39. Best Country Duo/Group Performance
Dierks Bentley Featuring Billy Strings – High Note
Brothers Osborne – Nobody's Nobody
Zach Bryan Featuring Kacey Musgraves – I Remember Everything
Vince Gill & Paul Franklin – Kissing Your Picture (Is So Cold)
Jelly Roll With Lainey Wilson – Save Me
Carly Pearce Featuring Chris Stapleton – We Don't Fight Anymore
40. Best Country Song
Brandy Clark – Buried – Brandy Clark & Jessie Jo Dillon (songwriters)
Zach Bryan Featuring Kacey Musgraves – I Remember Everything
Tyler Childers – In Your Love
Morgan Wallen – Last Night
Chris Stapleton – White Horse
41. Best Country Album
Kelsea Ballerini – Rolling Up The Welcome Mat
Brothers Osborne – Brothers Osborne
Zach Bryan – Zach Bryan
Tyler Childers – Rustin' In The Rain
Lainey Wilson – Bell Bottom Country
42. Best American Roots Performance
Jon Batiste – Butterfly
The Blind Boys Of Alabama – Heaven Help Us All
Madison Cunningham – Inventing The Wheel
Rhiannon Giddens – You Louisiana Man
Allison Russell – Eve Was Black
43. Best Americana Performance
The Blind Boys Of Alabama – Friendship
Tyler Childers – Help Me Make It Through The Night
Brandy Clark Featuring Brandi Carlile – Dear Insecurity
Jason Isbell And The 400 Unit – King Of Oklahoma
Allison Russell – The Returner
44. Best American Roots Song
The War And Treaty – Blank Page
Billy Strings Featuring Willie Nelson – California Sober
Jason Isbell And The 400 Unit – Cast Iron Skillet
Brandy Clark Featuring Brandi Carlile – Dear Insecurity
Allison Russell – The Returner
45. Best Americana Album
Brandy Clark – Brandy Clark
Rodney Crowell – The Chicago Sessions
Rhiannon Giddens – You're The One
Jason Isbell And The 400 Unit – Weathervanes
Allison Russell – The Returner
46. Best Bluegrass Album
Sam Bush – Radio John: Songs of John Hartford
Michael Cleveland – Lovin' Of The Game
Mighty Poplar – Mighty Poplar
Willie Nelson – Bluegrass
Billy Strings – Me/And/Dad
Molly Tuttle & Golden Highway – City Of Gold
47. Best Traditional Blues Album
Eric Bibb – Ridin'
Mr. Sipp – The Soul Side Of Sipp
Tracy Nelson – Life Don't Miss Nobody
John Primer – Teardrops For Magic Slim Live At Rosa's Lounge
Bobby Rush – All My Love For You
48. Best Contemporary Blues Album
Samantha Fish And Jesse Dayton – Death Wish Blues
Ruthie Foster – Healing Time
Christone "Kingfish" Ingram – Live In London
Larkin Poe – Blood Harmony
Bettye LaVette – LaVette!
49. Best Folk Album
Dom Flemons – Traveling Wildfire
The Milk Carton Kids – I Only See The Moon
Joni Mitchell – Joni Mitchell At Newport [Live]
Nickel Creek – Celebrants
Old Crow Medicine Show – Jubilee
Paul Simon – Seven Psalms
Rufus Wainwright – Folkocracy
50. Best Regional Roots Music Album
Buckwheat Zydeco Jr. & The Legendary Ils Sont Partis Band – New Beginnings
Dwayne Dopsie & The Zydeco Hellraisers – Live At The 2023 New Orleans Jazz & Heritage Festival
Lost Bayou Ramblers & Louisiana Philharmonic Orchestra – Live: Orpheum Theater Nola
New Breed Brass Band – Made In New Orleans
New Orleans Nightcrawlers – Too Much To Hold
The Rumble Featuring Chief Joseph Boudreaux Jr. – Live At The Maple Leaf
Gospel & Contemporary Christian Music部門
51. Best Gospel Performance/Song
Stanley Brown Featuring Hezekiah Walker, Kierra Sheard & Karen Clark Sheard – God Is Good
Erica Campbell – Feel Alright (Blessed)
Zacardi Cortez – God Is
Kirk Franklin – All Things
52. Best Contemporary Christian Music Performance/Song
Blessing Offor; Hank Bentley & Blessing Offor, songwriters – Believe
Cody Carnes – Firm Foundation (He Won't) [Live]
Lauren Daigle; Lauren Daigle & Jason Ingram, songwriters – Thank God I Do
For King & Country Featuring Jordin Sparks – Love Me Like I Am
Lecrae & Tasha Cobbs Leonard – Your Power
Maverick City Music, Chandler Moore & Naomi Raine; Daniel Bashta, Chris Davenport, Ryan Ellis & Naomi Raine, songwriters – God Problems
53. Best Gospel Album
Erica Campbell – I Love You
Tasha Cobbs Leonard – Hymns (Live)
Maverick City Music – The Maverick Way
Jonathan McReynolds – My Truth
Tye Tribbett – All Things New: Live In Orlando
54. Best Contemporary Christian Music Album
Blessing Offor – My Tribe
Da' T.R.U.T.H. – Emanuel
Lauren Daigle – Lauren Daigle
Lecrae – Church Clothes 4
Phil Wickham – I Believe
55. Best Roots Gospel Album
The Blackwood Brothers Quartet – Tribute To The King
Blind Boys Of Alabama – Echoes Of The South
Becky Isaacs Bowman – Songs That Pulled Me Through The Tough Times
Brian Free & Assurance – Meet Me At The Cross
Gaither Vocal Band – Shine: The Darker The Night The Brighter The Light
Latin, Global, Reggae & New Age, Ambient, or Chant部門
56. Best Latin Pop Album
Pablo Alborán – La Cuarta Hoja
AleMor – Beautiful Humans, Vol. 1
Paula Arenas – A Ciegas
Pedro Capó – La Neta
Maluma – Don Juan
Gaby Moreno – X Mí (Vol. 1)
57. Best Música Urbana Album
Rauw Alejandro – SATURNO
Karol G – MAÑANA SERÁ BONITO
Tainy – DATA
58. Best Latin Rock or Alternative Album
Cabra – MARTÍNEZ
Diamante Eléctrico – Leche De Tigre
Juanes – Vida Cotidiana
Natalia Lafourcade – De Todas Las Flores
Fito Paez – EADDA9223
59. Best Música Mexicana Album (Including Tejano)
Ana Bárbara – Bordado A Mano
Lila Downs – La Sánchez
Flor De Toloache – Motherflower
Lupita Infante – Amor Como En Las Películas De Antes
Peso Pluma – GÉNESIS
60. Best Tropical Latin Album
Rubén Blades Con Roberto Delgado & Orquesta – Siembra: 45º Aniversario (En Vivo en el Coliseo de Puerto Rico, 14 de Mayo 2022)
Luis Figueroa – Voy A Ti
Grupo Niche Y Orquesta Sinfónica Nacional de Colombia – Niche Sinfónico
Omara Portuondo – VIDA
Tony Succar, Mimy Succar – MIMY & TONY
Carlos Vives – Escalona Nunca Se Había Grabado Así
61. Best Global Music Performance
Arooj Aftab, Vijay Iyer & Shahzad Ismaily – Shadow Forces
Burna Boy – Alone
Davido – FEEL
Silvana Estrada – Milagro Y Disastre
Falu & Gaurav Shah (Featuring PM Narendra Modi) – Abundance In Millets
Béla Fleck, Edgar Meyer & Zakir Hussain Featuring Rakesh Chaurasia – Pashto
Ibrahim Maalouf Featuring Cimafunk & Tank And The Bangas- Todo Colores
62. Best African Music Performance
ASAKE & Olamide – Amapiano
Burna Boy – City Boys
Davido Featuring Musa Keys – UNAVAILABLE
Ayra Starr – Rush
Tyla – Water
63. Best Global Music Album
Susana Baca – Epifanías
Bokanté – History
Burna Boy – I Told Them…
Davido – Timeless
Shakti – This Moment
64. Best Reggae Album
Buju Banton – Born For Greatness
Beenie Man – Simma
Collie Buddz – Cali Roots Riddim 2023
Burning Spear – No Destroyer
Julian Marley & Antaeus – Colors Of Royal
65. Best New Age, Ambient, or Chant Album
Kirsten Agresta-Copely – Aquamarine
Omar Akram – Moments Of Beauty
Ólafur Arnalds – Some Kind Of Peace (Piano Reworks)
David Darling & Hans Christian – Ocean Dreaming Ocean
Carla Patullo Featuring Tonality And The Scorchio Quartet – So She Howls
Children's, Comedy, Audio Books, Visual Media & Music Video/Film部門
66. Best Children's Music Album
Andrew & Polly – Ahhhhh!
Pierce Freelon & Nnenna Freelon – Ancestars
DJ Willy Wow! – Hip Hope For Kids!
Uncle Jumbo – Taste The Sky
123 Andrés – We Grow Together Preschool Songs
67. Best Comedy Album
Trevor Noah – I Wish You Would
Wanda Sykes – I'm An Entertainer
Chris Rock – Selective Outrage
Sarah Silverman – Someone You Love
Dave Chappelle – What's In A Name?
68. Best Audio Book, Narration, and Storytelling Recording
Meryl Streep – Big Tree
William Shatner – Boldly Go: Reflections On A Life Of Awe And Wonder
Rick Rubin – The Creative Act: A Way Of Being
Senator Bernie Sanders – It's Ok To Be Angry About Capitalism
Michelle Obama – The Light We Carry: Overcoming In Uncertain Times
69. Best Compilation Soundtrack For Visual Media
Daisy Jones & The Six – AURORA
Various Artists – Barbie The Album
Various Artists – Black Panther: Wakanda Forever – Music From And Inspired By
Various Artists – Guardians of the Galaxy, Vol. 3: Awesome Mix, Vol. 3
Weird Al Yankovic – Weird: The Al Yankovic Story
70. Best Score Soundtrack For Visual Media (Includes Film And Television)
Barbie
Black Panther: Wakanda Forever
The Fabelmans
Indiana Jones And The Dial Of Destiny
Oppenheimer
71.  Best Score Soundtrack for Video Games and Other Interactive Media
Call Of Duty®: Modern Warfare II
God Of War Ragnarök
Hogwarts Legacy
Star Wars Jedi: Survivor
Stray Gods: The Roleplaying Musical
72. Best Song Written For Visual Media
Nicki Minaj & Ice Spice Featuring Aqua – Barbie World [From "Barbie The Album"]
Dua Lipa – Dance The Night [From "Barbie The Album"]
Ryan Gosling – I'm Just Ken [From "Barbie The Album"]
Rihanna – Lift Me Up [From "Black Panther: Wakanda Forever – Music From And Inspired By"]
Billie Eilish – What Was I Made For? [From "Barbie The Album"]
73. Best Music Video
The Beatles – I'm Only Sleeping
Tyler Childers – In Your Love
Billie Eilish – What Was I Made For
Kendrick Lamar – Count Me Out
Troye Sivan – Rush
74. Best Music Film
David Bowie – Moonage Daydream
Lewis Capaldi – How I'm Feeling Now
Kendrick Lamar – Live From Paris, The Big Steppers Tour
Little Richard – I Am Everything
Tupac Shakur – Dear Mama
Package, Notes & Historical部門
75. Best Recording Package
Caroline Rose – The Art Of Forgetting
Ensemble Cadenza 21 – Cadenza 21
The Arcs – Electrophonic Chronic
Brad Breeck – Gravity Falls
Leaf Yeh – Migration
Dry Cleaning – Stumpwork
76. Best Boxed Or Special Limited Edition Package
Neutral Milk Hotel – The Collected Works Of Neutral Milk Hotel
Various Artists – For The Birds: The Birdsong Project
Ngot – Gieo
Bo Burnham – Inside: Deluxe Box Set
Lou Reed – Words & Music, May 1965 – Deluxe Edition
77. Best Album Notes
John Coltrane & Eric Dolphy – Evenings At The Village Gate: John Coltrane With Eric Dolphy (Live)
Howdy Glenn – I Can Almost See Houston: The Complete Howdy Glenn
Iftin Band – Mogadishu's Finest: The Al Uruba Sessions
Various Artists – Playing For The Man At The Door: Field Recordings From The Collection Of Mack McCormick, 1958–1971
Various Artists – Written In Their Soul: The Stax Songwriter Demos
78. Best Historical Album
Bob Dylan – Fragments – Time Out Of Mind Sessions (1996-1997): The Bootleg Series, Vol. 17
Various Artists – The Moaninest Moan Of Them All: The Jazz Saxophone of Loren McMurray, 1920-1922
Various Artists – Playing For The Man At The Door: Field Recordings From The Collection Of Mack McCormick, 1958–1971
Lou Reed – Words & Music, May 1965 – Deluxe Edition
Various Artists – Written In Their Soul: The Stax Songwriter Demos
Production, Engineering, Composition & Arrangement部門
79. Best Engineered Album, Non-Classical
Caroline Polachek – Desire, I Want To Turn Into You
Bokanté – History
Victoria Monét – JAGUAR II
Feist – Multitudes
boygenius – The Record
80. Best Engineered Album, Classical
Shara Nova & A Far Cry – The Blue Hour
Riccardo Muti & Chicago Symphony Orchestra – Contemporary American Composers
Gustavo Dudamel, Anne Akiko Meyers, Gustavo Castillo & Los Angeles Philharmonic – Fandango
Mehmet Ali Sanlikol, George Lernis & A Far Cry – Sanlikol: A Gentleman Of Istanbul – Symphony For Strings, Percussion, Piano, Oud, Ney & Tenor
Manfred Honeck & Pittsburgh Symphony Orchestra – Tchaikovsky: Symphony No. 5 & Schulhoff: Five Pieces
81. Producer Of The Year, Classical
David Frost
Morten Lindberg
Dmitriy Lipay
Elaine Martone
Brian Pidgeon
82. Best Remixed Recording
Turnstile & BADBADNOTGOOD Featuring Blood Orange – Alien Love Call
Gorillaz Featuring Tame Impala & Bootie Brown – New Gold (Dom Dolla Remix)
Lane 8 – Reviver (Totally Enormous Extinct Dinosaurs Remix)
Depeche Mode – Wagging Tongue (Wet Leg Remix)
Mariah Carey – Workin' Hard (Terry Hunter Remix)
83. Best Immersive Audio Album
Ryan Ulyate – Act 3 (Immersive Edition)
George Strait – Blue Clear Sky
Alicia Keys – The Diary Of Alicia Keys
Bear McCreary – God Of War Ragnarök (Original Soundtrack)
Madison Beer – Silence Between Songs
84. Best Instrumental Composition
Lakecia Benjamin Featuring Angela Davis – Amerikkan Skin
Ludwig Göransson – Can You Hear The Music
Quartet San Francisco Featuring Gordon Goodwin's Big Phat Band – Cutey And The Dragon
John Williams – Helena's Theme
Béla Fleck, Edgar Meyer & Zakir Hussain Featuring Rakesh Chaurasia – Motion
85. Best Arrangement, Instrumental or A Cappella
Just 6 – Angels We Have Heard On High
Ludwig Göransson – Can You Hear The Music
The String Revolution Featuring Tommy Emmanuel – Folsom Prison Blues
Hilario Duran And His Latin Jazz Big Band Featuring Paquito D'Rivera – I Remember Mingus
Wednesday Addams – Paint It Black
86. Best Arrangement, Instruments and Vocals
Patti Austin Featuring Gordon Goodwin's Big Phat Band – April In Paris
Maria Mendes Featuring John Beasley & Metropole Orkest – Com Que Voz (Live)
Cécile McLorin Salvant – Fenestra
säje Featuring Jacob Collier – In The Wee Small Hours Of The Morning
Samara Joy – Lush Life
Classical部門
87. Best Orchestral Performance
Los Angeles Philharmonic – Adès: Dante
Netherlands Radio Philharmonic Orchestra – Bartók: Concerto For Orchestra; Four Pieces
The Philadelphia Orchestra – Price: Symphony No. 4; Dawson: Negro Folk Symphony
Buffalo Philharmonic Orchestra – Scriabin: Symphony No. 2; The Poem Of Ecstasy
San Francisco Symphony – Stravinsky: The Rite Of Spring
88. Best Opera Recording
The Metropolitan Opera Orchestra; The Metropolitan Opera Chorus – Blanchard: Champion
Boston Modern Orchestra Project & Odyssey Opera Chorus – Corigliano: The Lord Of Cries
The Dime Museum; Isaura String Quartet – Little: Black Lodge
89. Best Choral Performance
The Crossing – Carols After A Plague
Miró Quartet; Conspirare – The House Of Belonging
San Francisco Symphony Choru – Ligeti: Lux Aeterna
The Clarion Choir – Rachmaninoff: All-Night Vigil
Uusinta Ensemble; Helsinki Chamber Choir – Saariaho: Reconnaissance
90. Best Chamber Music/Small Ensemble Performance
Anthony McGill & Pacifica Quartet – American Stories
Yo-Yo Ma, Emanuel Ax & Leonidas Kavakos- Beethoven For Three: Symphony No. 6, 'Pastorale' And Op. 1, No. 3
Third Coast Percussion- Between Breaths
Roomful Of Teeth – Rough Magic
Catalyst Quartet – Uncovered, Vol. 3: Coleridge-Taylor Perkinson, William Grant Still & George Walker
91. Best Classical Instrumental Solo
Robert Black -Adams, John Luther: Darkness And Scattered Light
Andy Akiho – Akiho: Cylinders
Yuja Wang; Teddy Abrams(conductor) &Louisville Orchestra – The American Project
Seth Parker Woods – Difficult Grace
Curtis Stewart – Of Love
92. Best Classical Solo Vocal Album
Reginald Mobley (soloist); Baptiste Trotignon (pianist) – Because
Karim Sulayman (soloist); Sean Shibe (accompanist) – Broken Branches
Laura Strickling (soloist); Daniel Schlosberg (pianist) – 40@40
Lawrence Brownlee (soloist); Kevin J. Miller (pianist) – Rising
Julia Bullock (soloist); Christian Reif (conductor) &Philharmonia Orchestra – Walking In The Dark
93. Best Classical Compendium
Anne Akiko Meyers – Julius Eastman, Vol. 3: If You're So Smart, Why Aren't You Rich?
Peter Herresthal – Mazzoli: Dark With Excessive Bright
Alex Brown – Passion For Bach And Coltrane
Chick Corea – Sardinia
Andy Akiho – Sculptures
Aaron Diehl Trio & The Knights – Zodiac Suite
94. Best Contemporary Classical Composition
Gustavo Dudamel & Los Angeles Philharmonic – Adès: Dante
Andy Akiho, Ankush Kumar Bahl & Omaha Symphony – Akiho: In That Space, At That Time
Roomful Of Teeth – Brittelle: Psychedelics
Peter Herresthal, James Gaffigan & Bergen Philharmonic – Mazzoli: Dark With Excessive Bright
Awadagin Pratt, A Far Cry & Roomful Of Teeth – Montgomery: Rounds
グラミー関連記事
アメリカの音楽業界だけではなく、全世界に影響を与えているグラミー賞。今までのグラミー賞でのベストパフォーマンスや、史上最多受賞アーティスト、史上唯一グラミー賞を剥奪されたアーティストなどをまとめた記事です
・史上最高のグラミー・パフォーマンス18選【動画付き】
・グラミー賞で今までに最も多く受賞しているアーティストは誰?
・グラミー賞史上最も意外な受賞者10選
・「史上唯一、グラミー受賞を取り消されたアーティスト」ミリ・ヴァニリ
・第63回グラミー賞におけるルールとガイドラインの変更を発表
---
日本版uDiscoverSNSをフォローして最新情報をGET!!

---